M8 Junction 10 Westerhouse Road overbridge
29 June 2020
24/7 Essential Bridge Maintenance
ESSENTIAL MAINTENANCE ON M8 JUNCTION 10 WESTERHOUSE ROAD BRIDGE COMMENCES 29th JUNE
Essential maintenance will take place on the M8 Junction 10 at the Westerhouse Road overbridge from 6am on Monday 29th June until 6am on Monday 10th August 2020. Works will take place 24/7 during this period.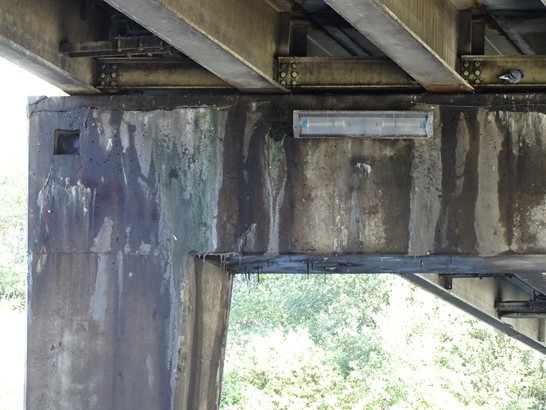 This work will be carried out by Scottish Road Partnership (SRP) on behalf of Transport Scotland and will be delivered by our maintenance company Amey. We fully recognise the importance of a safe and reliable trunk road network, particularly during the Covid-19 outbreak, and it is vital that essential maintenance works are carried out in order to maintain the integrity and safety of these routes.
The scheme will tackle severe deterioration of the crossheads underneath the bridge caused by salt water penetrating through the waterproofing and joints. The installation of new waterproofing and bridge joints and the resurfacing of the carriageway will prevent further corrosion and allow subsequent concrete repairs to be undertaken later.
The scheme will take place under a contraflow system on the northbound of the carriageway before switching to the southbound carriageway. There will be a left turn ban for vehicles exiting Westerhouse Road onto Wellhouse Road between Sunday 19th July and Monday 10th August. Traffic will be diverted via Bartiebeath Road and the eastbound A8.
The schedule of works will be:
Wednesday 1st July to Saturday 19th July : Work on the northbound carriageway
Saturday 19th July to Monday 10th August: Work on the southbound carriageway
There will be additional total closures of Westerhouse Road on Sunday 28th June, Sunday 19th July and Sunday 9th August 2020. During these total closures traffic will be diverted via Easterhouse Road and Edinburgh Road.
This scheme has been planned in consultation with Transport Scotland, Glasgow Fort, Police Scotland and Glasgow City Council.
Please note, all schemes are weather dependent and may be cancelled or rescheduled if weather conditions are not favourable.
Scottish Roads Partnership and their contractor Amey can confirm that these works fall under the essential work guidance set out by the office of the Scottish roadworks commissionaires office during the Covid-19 crisis.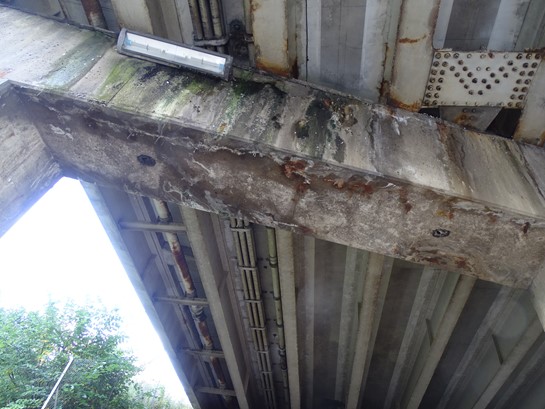 For live traffic updates, please visit the Traffic Scotland website at; www.trafficscotland.org
If you have any enquiries regarding these works, please contact us on 0800 042 0188 or info@scotroadspartnership.co.uk.
Real-time journey information can be obtained by visiting www.trafficscotland.org  or via Twitter: @TrafficScotland